Hello all!
My name is Alanna, I am very new to the whole Stock Horse owning just 6 months in

I live near Albury/Wodonga on the border of NSW/Vic, own 40 acres which is currently up for sale, and own 5 horses am getting another on lease and getting around to picking another up (anyone round the area have a stock trailer I can borrow?!

).
So to introduce the ponehs....
Chips, 15yo ASH gelding approx 15.2hh, currently unreg but have service cert to get him done, will be shown and hopefully we will get to a draft later this year! Not very current pic but the best I have atm sorry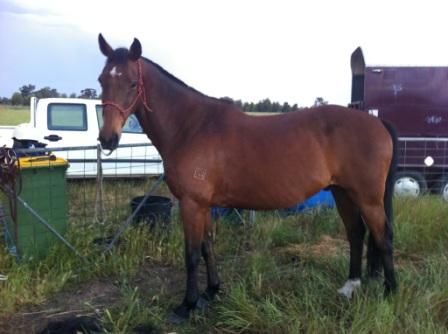 Rose aka Chess A Peak, 13yo AQHA mare aprrox 14hh, is going out on lease later this year to a friend who is going to get a foal out of her.
Harry aka Windsong Harry Potter, 6yo Australian Pont Stallion approx 11.2hh. Just purchased this little fellow off a friend and am so completely in love its not funny! He is such a dude! Especially since he has had minimal (but excellent) handling! He is still putting on weight, my friends have just moved house and he was left on his own for a few days and stressed and ran all his weight off, silly boy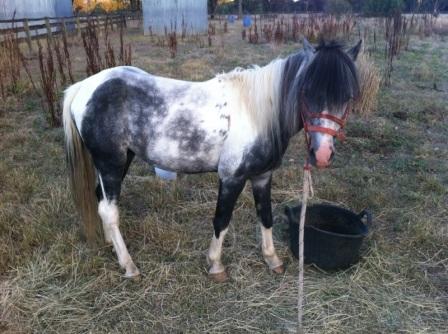 Princess, 3yo TB filly approx 16hh. I have her microchip and stuff to get her registered but haven't got around to it yet! Slack I know! This girl is basically unhandled but such a fly in the paddock you can't go anywhere without her next to you or just a step behind you! You just can't catch her!!!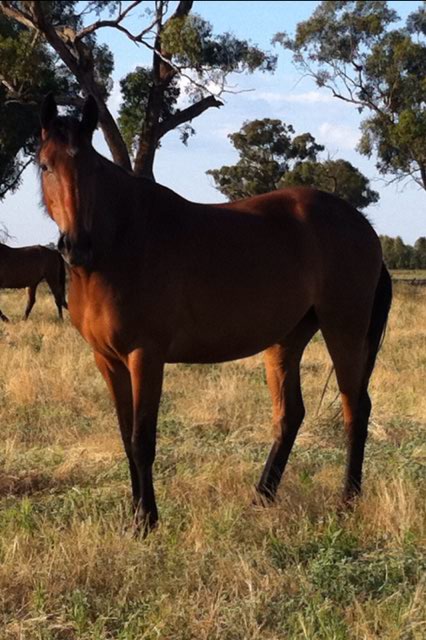 Doc aka Stringybark Tic Toc, 18yo Miniature Horse Stallion approx 32". This little man was purchased as a teaser, but since I have Harry now he is up for sale. Doc is gorgeous, so easy to handle even with mares peeing at him he was happy to move away and eat without getting troublesome. I love his personality but do not need 2 stallions and he cannot run with the rest of my herd (except Chips who he is with atm) as they are mini phobes!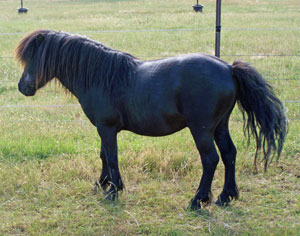 So that is my 5 I currently own



On the way is a 11hh Welsh A mare in foal to a Welch Cob sect C stallion, she was going to be Doc's comapnion, however will now run with Harry instead, she is on lease for 12 months to 5 years (basically as long as I want her

)
Also a little approx 14hh rego'd Anglo Arab mare who is my new project poneh, she is 12yo hasn't been ridden since she was 2 or 3

Should be fun!

So that is me and my ponehs!
So if anyone wants 40 acres of land or a Mini stallion/gelding (happy to geld him in his price) msg me


Trigganna




Posts

: 11


Join date

: 2012-02-16


Age

: 33


Location

: Alnury/Wodonga Area




---
Permissions in this forum:
You
cannot
reply to topics in this forum